ChatGPT Online: The Smartest Way to Communicate with AI
Chat, Translate, and Learn with ChatGPT - All for Free
Start Chatting Now
About Our
GPTonline.ai

Website

Greetings! You have arrived at GPTOnline.ai, where you can use ChatGPT technology for free and with ease. Our goal is to provide the latest innovations in AI and machine learning to everyone, without requiring downloads or subscriptions.

How our website works:
On our website, users can chat with ChatGPT, an AI-powered system, for free. We use the ChatGPT API, which offers advanced language processing and personalization features, so users can enjoy these benefits while chatting with ChatGPT.

Difference
Our website stands out because we provide a straightforward and easy-to-use platform, along with personalized features that allow users to maximize their experience on ChatGPT.

Benefits
You can easily access ChatGPT through our website, which provides a comfortable and convenient way to translate text, obtain answers to your queries, or have a conversation in a foreign language. All of this can be accomplished from your own device.

Features
On our website, you can use several ChatGPT features such as chatting with a chatbot, translating languages, accessing a knowledge base, and personalizing the website.
Try ChatGPT Online For Free Now
Unlocking ChatGPT Potential Across Languages:
How It Works
Here is a step-by-step guide on how to get started with ChatGPT through our website, since it is easy and intuitive:
Step 1: Go to GPTOnline.AI. On the home page, you will see a 'Start Chatting No'' button. Click that button to get started.
Step 2: Enter your message or question. Type your text or question into the chat box and ChatGPT will provide a response based on its advanced language processing and knowledge base.
Step 3: Continue chatting with ChatGPT until you are satisfied with the answer or until you feel you have received the information you need.
That's it! Access the powerful capabilities of ChatGPT through our website with just a few clicks. Give it a try now to experience how easy it is to use.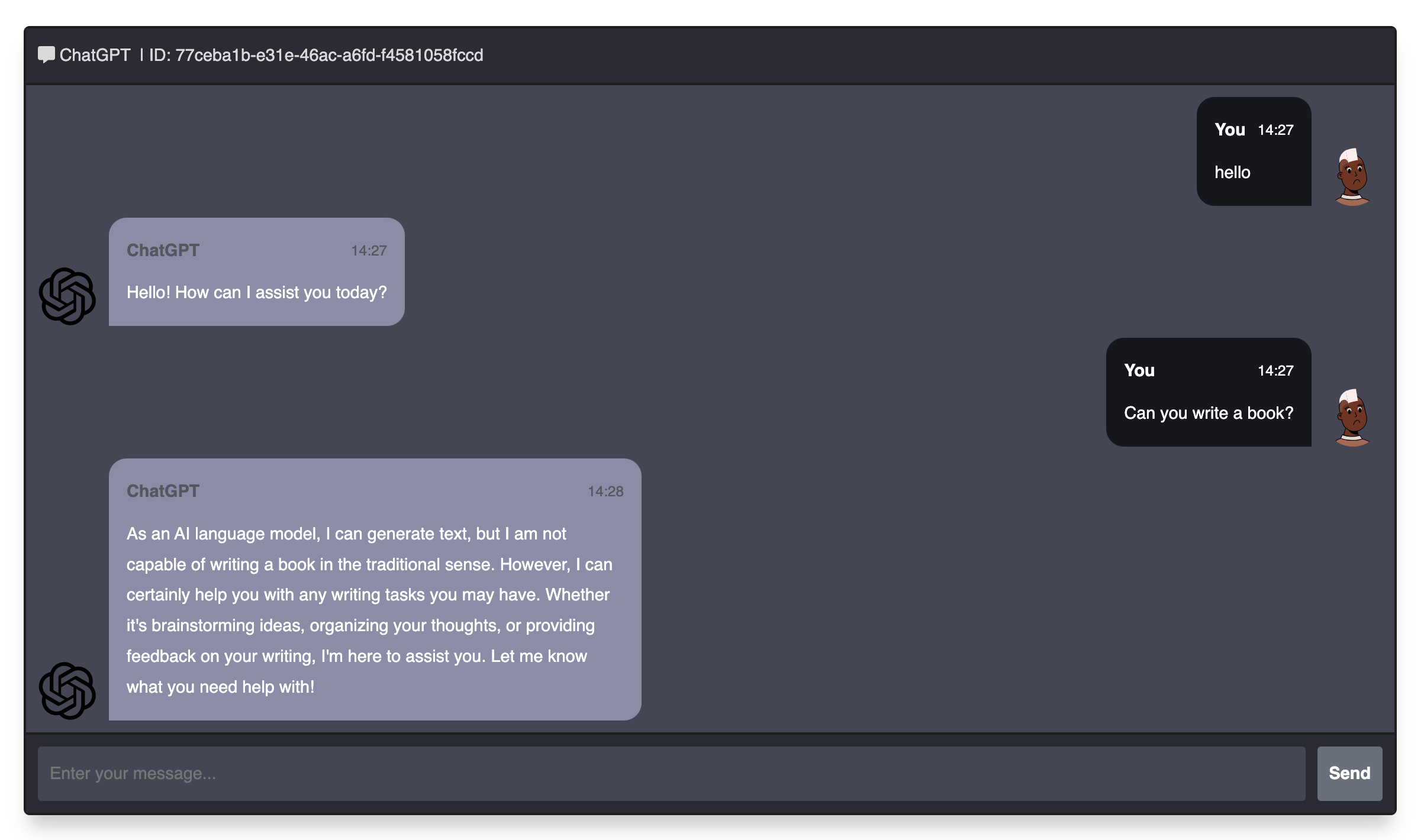 Characteristic features:
At GPTOnline.ai, we offer many exciting features that can help meet your needs. Here are some notable points:
Chatbots
Our ChatGPT API allows you to chat like a human with a chatbot. You can ask any question and get an instant answer. Chatbots are capable of understanding natural language and can give appropriate responses based on your query.
Language Translation
Are you struggling to communicate with someone who speaks another language? With ChatGPT Online, you only need a few clicks to translate languages. Our API uses advanced neural networks to provide accurate translations for more than 50 languages.
Knowledge Base Access
Do you need quick access to reliable information on a particular topic? Our API has access to a vast knowledge base of data and can give you instant answers to your questions.
Why Choose ChatGPT Online?
At GPTOnline.Ai, we pride ourselves on offering a high-quality, user-friendly experience. Here are some reasons why you should choose us:
Free: We provide a free service, allowing you to access our API without paying any fees.
Ease of Use: Our website is designed with users in mind, making it easy for anyone to access the features they need.
Versatile: Our API is capable of handling a variety of tasks, from language translation to knowledge base access.
Reliable: Our technology is based on an advanced neural network that ensures accurate results every time.
Start Using ChatGPT Online Today!
Visit our website and start using ChatGPT Online API today to experience its benefits. It is a free, easy, and versatile tool that provides quick and accurate answers, suitable for anyone.
Chat with ChatGPT now
ANSWERS TO
Frequently Asked Questions
Yes, ChatGPT Online is completely free to use.
No, there is no need to create an account. You can access our API directly from our website.
Our language translation feature uses advanced neural networks, providing accurate translations for more than 50 languages.
Yes, our API is available for commercial use. Please contact us for more information.
Testimonials:
Don't take our word for it - here's what our satisfied users have to say about ChatGPT Online:

"I've been using ChatGPT Online to translate languages and it's been a game changer for my business. It's easy to use and always delivers accurate translations."

"I love the personalization options on ChatGPT Online. It's great to have a chatbot that can adapt to my specific needs and preferences."

"I was impressed with the speed with which I was able to get answers to my questions using ChatGPT Online's knowledge base access. That saved me a lot of time and effort. strength."

"I was amazed by how accurate and helpful ChatGPT was! I used it to translate some important documents for work, and it saved me so much time and hassle. I highly recommend this website to anyone who needs quick and reliable language translation."

"As someone who struggles with social anxiety, I find it hard to talk to people sometimes. ChatGPT was a game-changer for me - I can practice conversations and get feedback without the pressure of talking to a real person. It's helped me build my confidence and communication skills."

"I love using ChatGPT to learn new things and expand my knowledge. The knowledge base is incredibly helpful and covers a wide range of topics. I also appreciate the personalized recommendations that are based on my interests and past searches."
Conclusion
GPTOnline.ai strives to offer all users a top-notch and easy-to-use experience. Our API is completely free and adaptable, making it an ideal solution for individuals who require prompt and precise responses to their inquiries. Check out our website now and implement ChatGPT Online to elevate your conversation.